Behold!
i made pretzel rolls! yummy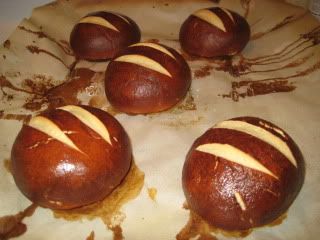 they are so awesomesocks.
tonight i paired one with a hamburger i made (90% lean beef mixed with a little pepper, some montreal steak seasoning, season salt, a hint of onion powder, and feta cheese). but they go with any kind of sammich, or just by themselves.
i'd show the finished piece if it lasted long enough to take a photo of.