This is for you, Alea. Everyone else, I'm very sorry to disappoint with how boring my life/day is. I don't have a job or kids, so I mostly keep busy with errands and my pets. Here you go!
Today I got up at 7am, which is very early for me, to go do a mystery shop at a McDonalds about 45 minutes away. It pays decent and it's free food, albeit McDonalds food.
It was a very pretty drive on the Massachusetts Turnpike (I-90). Here is the early morning foggy Berkshires.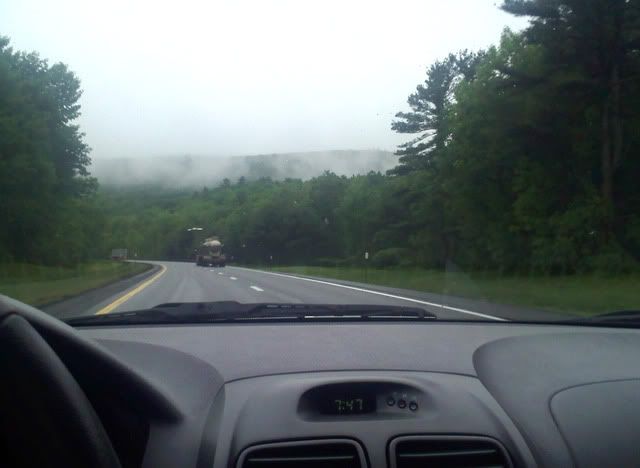 And onto the lovely rest stop McD's.
They had a handy map of all of the rest stops in Massachusetts, brought to you by McD's. I marked the one that I was at with a white circle - it's on the far left (Lee, MA).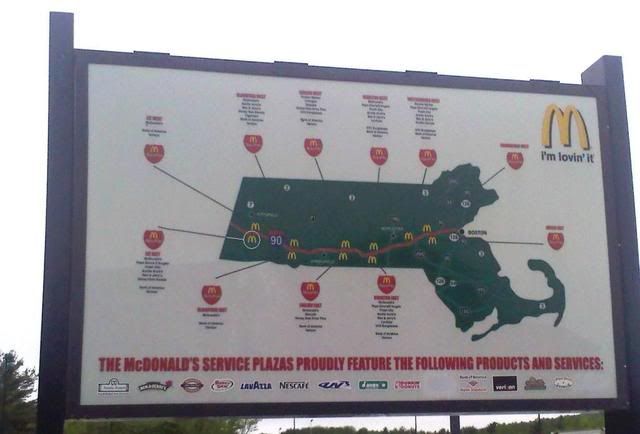 I filled up at the rest stop gas station since it was significantly cheaper than the gas at home.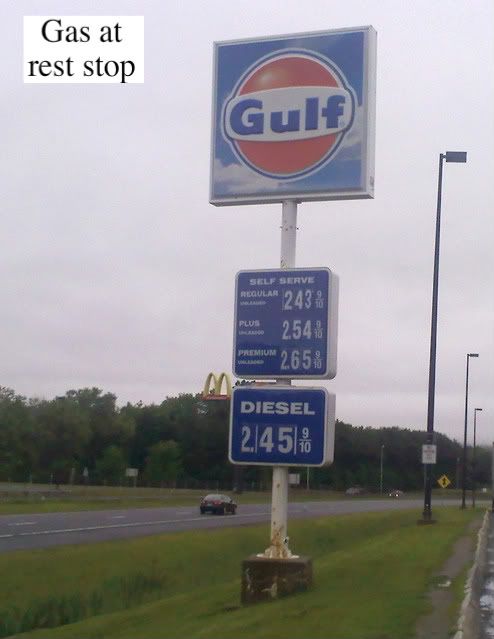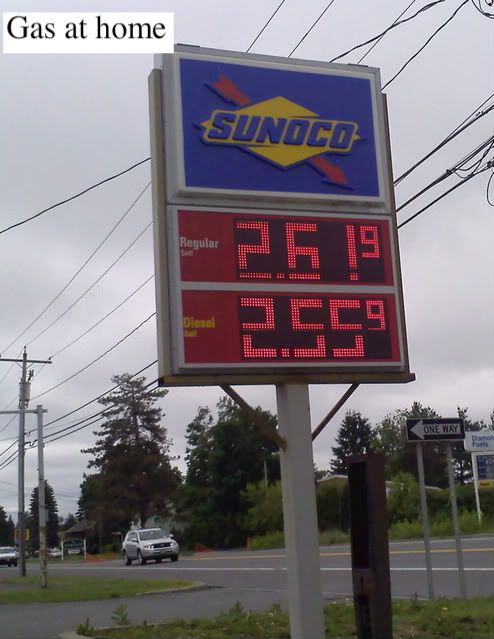 On the drive home, I got to say goodbye to Mass
And welcome back to NY
I now headed to a yard sale to look at an exercise bike (for Mark) that was advertised on CL. I stopped at my bank to get some cash first.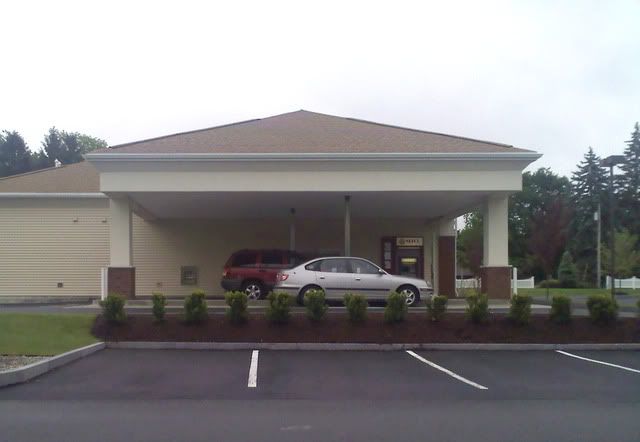 Then I got to the yard sale around 9:30am and texted a picture of the bike to Mark and bought it.
I stopped at my local library on the way home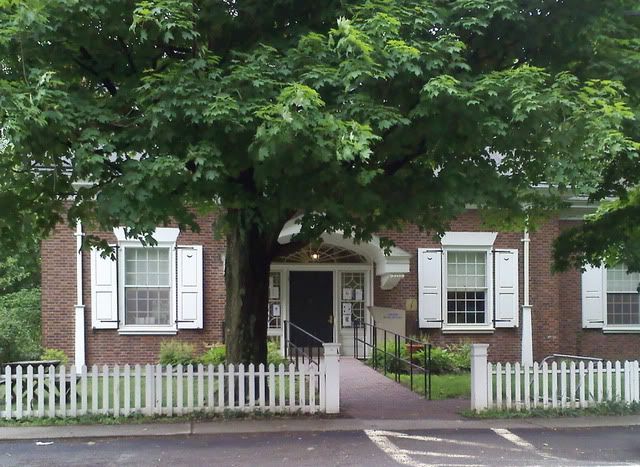 Saw a very disturbing yard sale sign, selling "Guns, Toys, Baby, Avon"
I was back home by 10:30am and it was time to feed my baby!
Then I took the kids (Monkey and Pheeny) out onto the deck for some fresh air.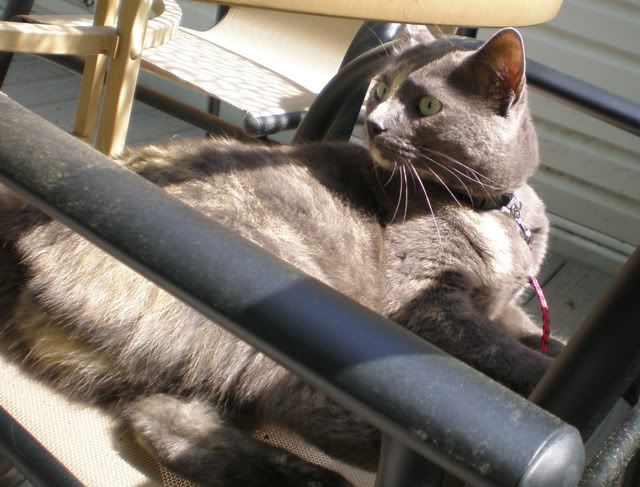 And found the first grape tomato of the year growing!
I also got a picture of this tiny, tiny spider (like 2mm) on my prickly pear cactus
Then, I came inside and made a few cookies from cookie dough tubs I bought from a school fund raiser. Lemon Cranberry and Black & White.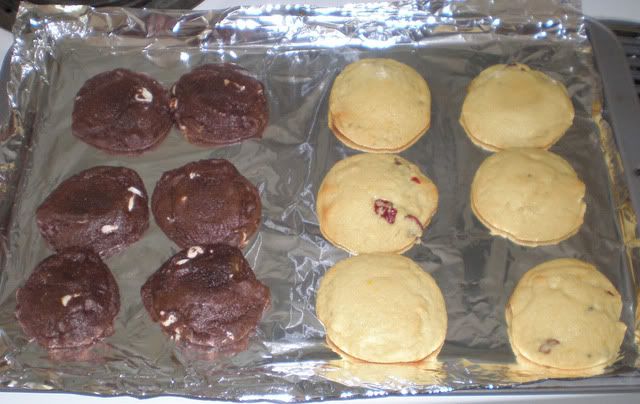 Unfortunately, I started getting a bad migraine about this time so the last picture I have for you is my migraine drug and the water I took it with.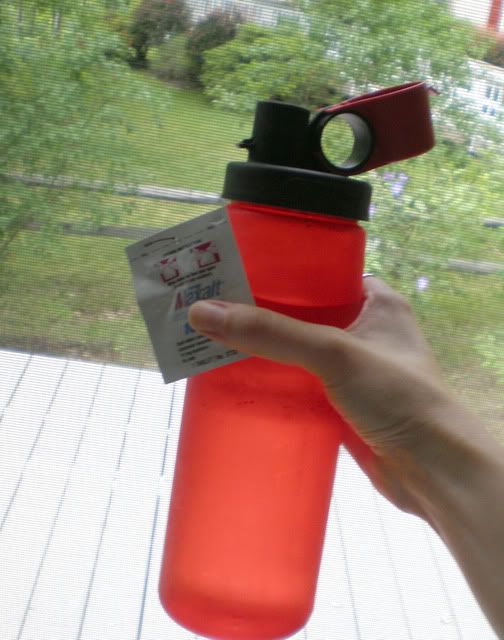 So, my day of pictures ended around 3:30 because that's when I had to lay down. And after I got up and ate, I started getting them loaded up here for you guys. Hope you enjoy!